« Back to LED Strip Lights « Back to PIR & Switches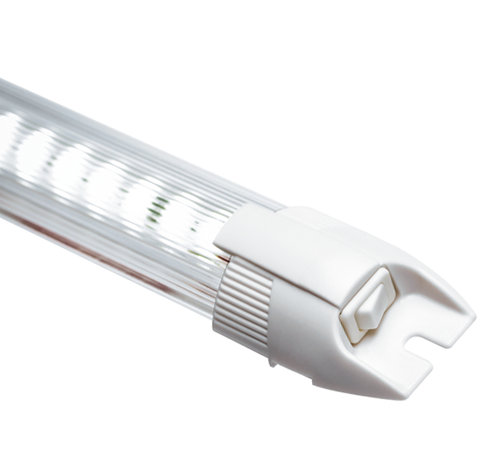 APOLLO
Summary
Choice of lighting levels up to 2560 lumens; over 750 lux @ 1 metre
Integrated switch & 5 minute PIR sensor/switch options
Choice of 3 light angles
Quick and easy to install
Long life, high intensity Cree LEDs
The Apollo uses the latest in LED technology, offering optimum performance and extended life. The Apollo has been designed to offer a choice of up to 24 LEDs per 250mm, 48 LEDs per 500mm, and 96 LEDs per 1000mm LED strip, to substantially increase light output.
Integrated switch option
The Apollo can be switched remotely or is available with an integrated on/off rocker switch. A 5 minute PIR* switch option is also available to enable automatic switching.
Choice of 3 different light angles
The internal LED strip can be positioned in 3 different angles by the user to direct the light exactly where it is needed
Quick and easy to install
The Apollo is simply fixed into place by the end caps, making it suitable for both new vehicle specifications and retrofitting into existing vehicles.