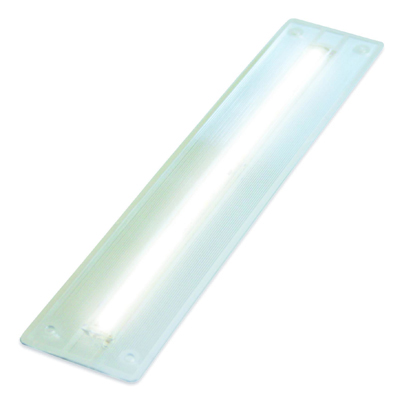 OMEGA
Summary
320 lumens; over 110 lux @ 1 metre
Up to 60% power saving
Unique 'top hat' design for roofstrut integration
Low profile – only 3mm
Quick and easy to install
Long life, high intensity Cree Power LEDs
The Omega houses 6 x 0.5W high power Cree LEDs providing 300 lumens which will last a minimum of 50 000 hours, reducing vehicle downtime and the need for costly bulb replacements.
Excellent light distribution
The lens in the Omega has been designed to spread the LED light over a wide area to ensure that light gets into the darkest corners.
Up to 60% power saving
By using the latest in high efficiency LED technology, the Omega offers a reduction in power consumption of up to 60% compared against standard bulb lighting.
Unique 'Omega' design
The Omega range has been designed to work primarily with the 'Omega' style roof strut, which is common amongst dry freight commercial vehicles.
Quick and easy to install
The light has been designed with 4 fixing points so it can be easily recessed into the roof strut or to one side, depending on the orientation of the strut.