Labcraft offer the most comprehensive range of interior LED lights to transform every van into a safer and more productive place to work.
The wide range of LED lights provide effective solutions for all applications, including refrigerated environments and illuminating external work areas outside the vehicle.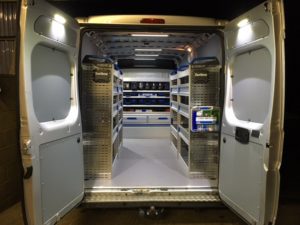 All Labcraft lights use Cree high efficiency LEDs to maximise light output and are built by Labcraft in the UK using the latest high-tech heat management and hard-wearing components.  The advanced design and performance gives users the benefits of improved safety and reduced costs, and Labcraft's market leading 10 year warranty.